For my first In My Mailbox, hosted over at
The Story Siren
, I've got two great books!
Ascendant by Diana Peterfreund.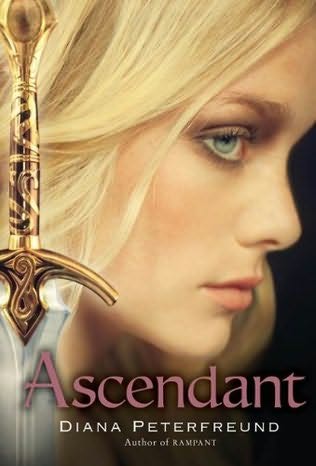 Astrid Llewelyn is now a fully trained unicorn hunter, but she can't solve all her problems with just a bow and arrow. Her boyfriend, Giovanni, has decided to leave Rome, the Cloisters is in dire financial straits, her best friend's powers seem to be mysteriously disintegrating, and Astrid can't help but feel that school, home, and her hopes of becoming a scientist are nothing but impossible dreams.
So when she's given the opportunity to leave the Cloisters and put her skills to use as part of a scientific quest to discover the Remedy, Astrid leaps at the chance. Finally, she can have exactly what she want--or can she? At Gordian headquarters, deep in the French countryside, Astrid begins to question everything she thought she believed: her love for Giovanni, her loyalty to the Cloisters, and most of all her duty as a hunter. Should Astrid be saving the world from killer unicorns, or saving the unicorns from the world?*
I'm so excited for this. I read Rampant a long time ago and fell in love. I don't know why it's taken me so long to pick up its sequel.
Hunger by Jackie Morse Kessler
Lisabeth Lewis has a black steed, a set of scales, and a new job: she's been appointed Famine. How will an anorexic seventeen-year-old girl from the suburbs fare as one of the Four Horsemen of the Apocalypse?


Traveling the world on her steed gives Lisa freedom from her troubles at home: her constant battle with hunger, and her struggle to hide it from the people who care about her. But being Famine forces her to go places where hunger is a painful part of everyday life, and to face the horrifying effects of her phenomenal power. Can Lisa find a way to harness that power — and the courage to battle her own inner demons?*
I've been waiting for this book for just as long as Ascendant. The Horsemen of the Apocalypse is a fascinating subject (although perhaps not as unexplored as killer unicorns), and I'd like to take a look at what a more issue-grounded interpretation looks like. I can already tell it's going to be wild.
*Summaries taken from
Goodreads
.